Are you feeling tired, overwhelmed, stretched too thin On-Playa? Are your Playa Days manically spent trying to find that missing piece of hardware, connector or tarp? Do you find yourself saying "I never seem to have enough time at Burning Man to do what I really want to do. Sometimes, I think I'm a slave to my Theme Camp and its infrastructure."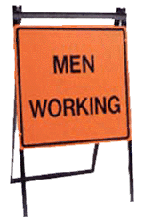 Stress On-Playa has been identified as a leading cause of Burner Burnout. Many Burners report it as the main reason they do not return to BRC year-after-year.
Wondering how to have a stress free Burning Man without the hassles of erecting & dismantling your Camp's Shade Structure? The answer, as you might suspect, lies in proper preparation. Too many Playa travelers nowadays leave essential planning & organizational tasks until the beginning of August, creating needless anxiety as the start of Burning Man looms.
Let Burning Shade Be Your Salvation...
We offer a wide variety of Services & essential Hardware that will make your Playa experience not only 'Stress Free' but 'Your Best Burn Yet!'
"The demands of being Camp Daddy/Camp Momma can be overwhelming as I personally know", says ScottoBobScotto, Chairman & CEO. "In creating Burning Shade, we have reinvigorated the Playa experience back into a hassle free, week-long party."
Licensed & Bonded - Lic# NV69686968696869